Vihtavuori N135 Smokeless Powder Details
Vihtavuori Smokeless Powder is used by some of the best shooters and manufacturers in the competitive shooting industry, they have gained an excellent reputation for being one of the best smokeless powders available. All of these powders ensure clean burning and repeatable shooting properties in all weathers and conditions.
Vihtavuori Smokeless Powders are credited with uniform and superb quality based on full control of the whole production chain beginning from the production of nitrocellulose to the bottling of the end product. These strict quality acceptance limits have helped reloaders and cartridge manufacturers to achieve similar loads regardless of the production lot for more than 85 years. It is easy to see why Vihtavuori Smokeless Powders have achieved a strong position among top class shooters around the world
More Details On The Vihtavuori N135 Smokeless Powder
The N100 series powders are single base powders used mainly in rifle calibers. Developed originally for 7.62×51 NATO M80 Ball, Vihtavuori's N135 is today a universal gun powder that is used by reloaders for a large range of calibers from .222 Remington to .458 Winchester Magnum. The N135 is a tubular powder type with grain dimensions of 1,0 mm in length and 0,8 mm in diameter. The burn rate is medium on the scale of rifle powders. Interesting fact: N135, N133, and N130 all have the same grain dimensions, but due to the different surface coating the burning behavior of the powders varies. N135 is used especially by medium game hunters and long-range target shooters.
Consider ordering the Vihtavuori N135 Smokeless Powder on our website
Other Important Information Vihtavuori N135 Smokeless Powder:
Do not exceed the loads displayed in the reloaders guide.
Never mix any two powders regardless of type, brand, or source.
Never substitute any smokeless powder for Black Powder or any Black Powder substitute.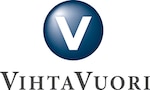 Specifications
Product Information
| | |
| --- | --- |
| Weight | 1lb |
| Quantity | 1 Pound |
Delivery Information
| | |
| --- | --- |
| Shipping Weight | 1.155 Pounds |
| DOT-Regulated | Yes |
| HazMat Product | Yes |